Today you may ask for help.
Tomorrow, you may be of help to others.
Our mission is to benefit each members' respective business through the sharing of information, resource and technologies with other users; and steering the advancement of the application by promoting a positive working relationship with Prophet 21 through open lines of communication, exchange of ideas and information.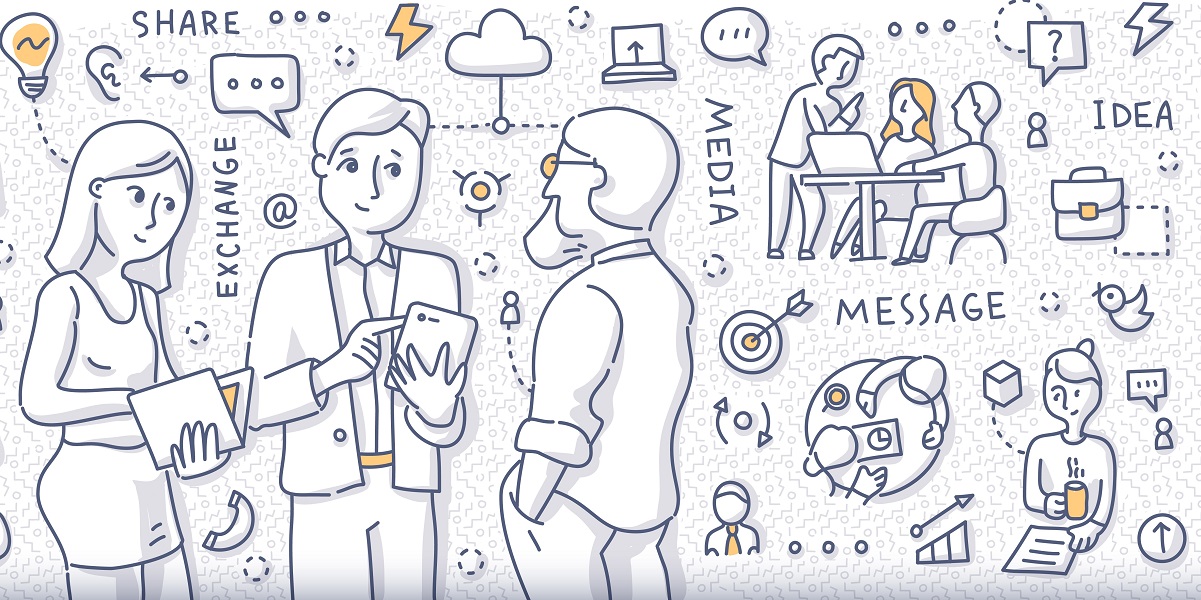 Prophet 21 World Wide User Group Forums
On the forums, group members share ideas, ask questions, and troubleshoot the software or business practice. Many have used the ideas they have seen come across to streamline many processes in their businesses. Others have used the forums to find the answer to a problem they had over a weekend when Epicor was closed.
Through the forums, users can upload Crystal Reports and SQL Queries that users have developed to help their businesses which may help you in yours. Members can download those reports and queries with just a change to the database pointer. You and your business benefit from the work that someone else did for you!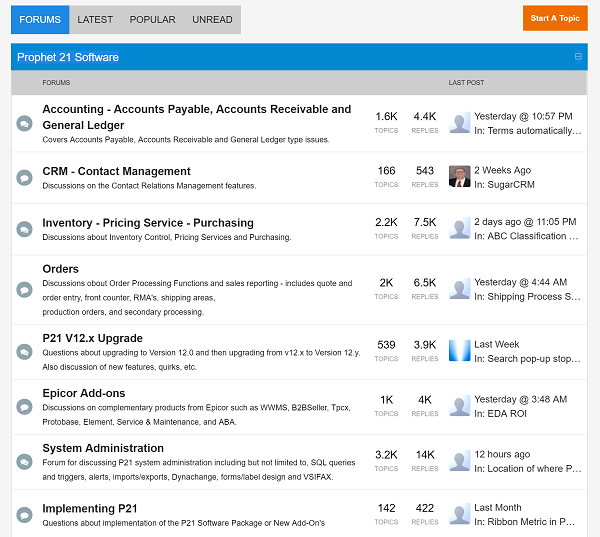 ---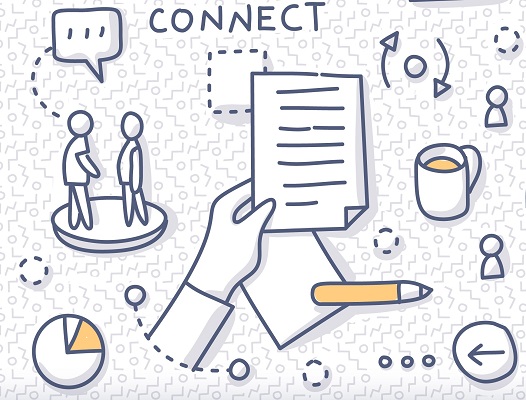 Save the date for CONNECT 2021
August 15-17, 2021, Hyatt Regency Peachtree, Atlanta GA
CONNECT is where P21WWUG members come together from all across the world to learn, socialize and make connections with each other. CONNECT is an annual event organized by your Prophet 21 World Wide User Group board. Presentations are provided by our user group members and sponsor vendors.
---
Benefits of Membership
Member Networking
You can search members by contact or by company. Those companies who have chosen to participate in this section of the site will be listed as they meet your search criteria.
Events and Webinars
You can find all live in-person and online events! Quickly find upcoming Webinars and information on Local and Regional User Groups as well as our yearly CONNECT Conference.
Resource Sharing
The FileHub is the central repository where users can share, collaborate, find files, reports and more!
Forums
You'll find topics on Prophet 21, B2B Seller, Accounting, Portals, and more here.
Members Only
As you become involved in the group you will quickly learn that we all experience many of the same types of issues running our businesses day to day. As a group member you are automatically eligible to be on our forums.